As a system administrator, one of the best investments for a good night's sleep is reliable monitoring. Okay. Having reliable clients or colleagues who will inform you about the server downtime without any hassle is a second good option :)
On a professional level, I personally use zabbix, but for day-to-day work I find the straightforward Update Kuma really great.
The choice
You can currently find 3 different monitoring solutions for self-hosting in the Cloudron app store. I have tried them all, and they all have their pros and cons.
Statping
Statping has a public dashboard and a nice view for historical data and incidents. If you want to have a public dashboard for customers, you should start with Statping. Note, however, that Statping is considered unstable in the Cloudron store itself. There is also a thread in the forum about some issues. In my use case, I did not find any problems. I love the public dashboard :)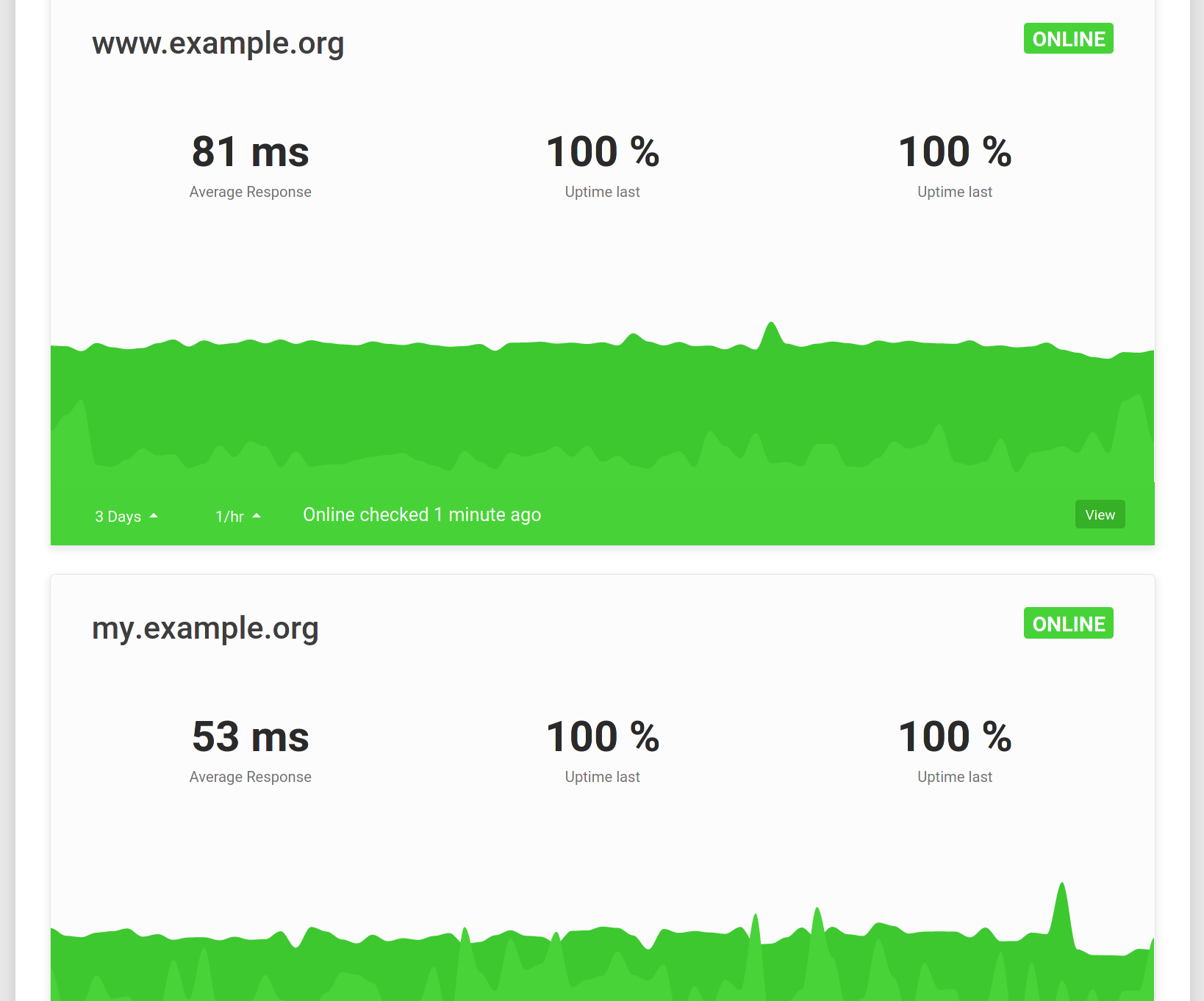 PHP Server Monitor
The app installation process is as simple as ever. But I have no idea why adding a new host was painful for me. After about 5 minutes, I decided to use the app another time. The features look great, and I just need some time to try PHP Server Monitor out again.
The new Kid on the Block
But before I had a chance to try PHP Server Monitor again, Update Kuma arrived in the Cloudron store. It was love at first sight. A fresh look from a newformed community. Adding hosts or services is intuitive, the non-public dashboard is fine, and adding rocket.chat via a webhook as an emergency notification channel was done in less than 10 minutes. You can also choose between different messengers like Signal or Telegram to receive the notifications.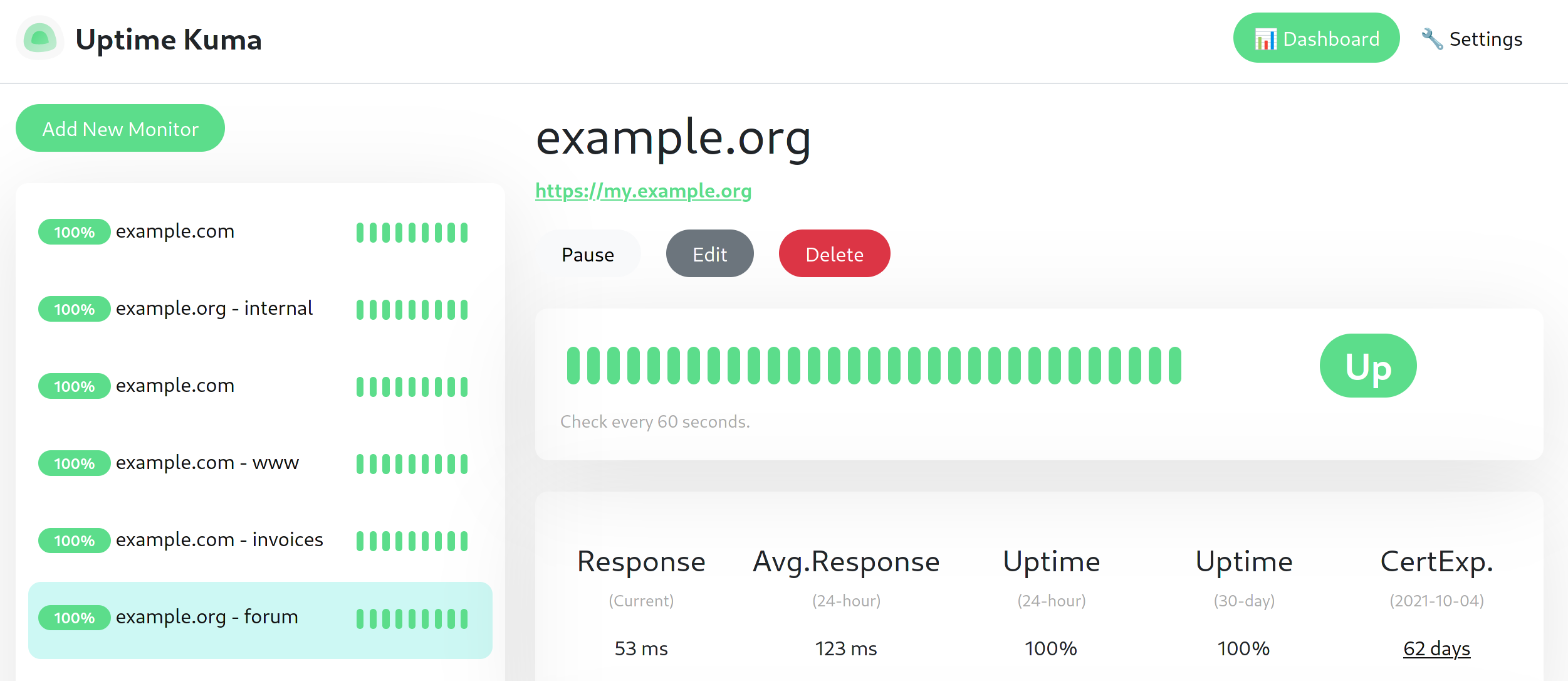 Now it's up to you
Use a separate Cloudron instance to monitor your infrastructure. To have a really deep sleep, add another instance that monitors the monitoring solution. To set up reliable infrastructure monitoring, choose different hosting providers.
Links
Uptime Kuma
https://github.com/louislam/uptime-kuma
https://www.cloudron.io/store/louislam.uptimekuma.app.html
https://forum.cloudron.io/category/133/uptime-kuma
https://docs.cloudron.io/apps/uptime-kuma/
PHP Server Monitor
https://www.phpservermonitor.org/
https://www.cloudron.io/store/org.phpservermonitor.cloudronapp.html
https://forum.cloudron.io/category/126/php-server-monitor
https://docs.cloudron.io/apps/php-server-monitor/
Statping
https://statping.com/
https://www.cloudron.io/store/com.statping.cloudronapp.html
https://forum.cloudron.io/category/92/statping
https://docs.cloudron.io/apps/statping
Cloudron
https://www.cloudron.io/get.html
https://forum.cloudron.io/category/4/support