Everything for your selfhosted Marketing Automation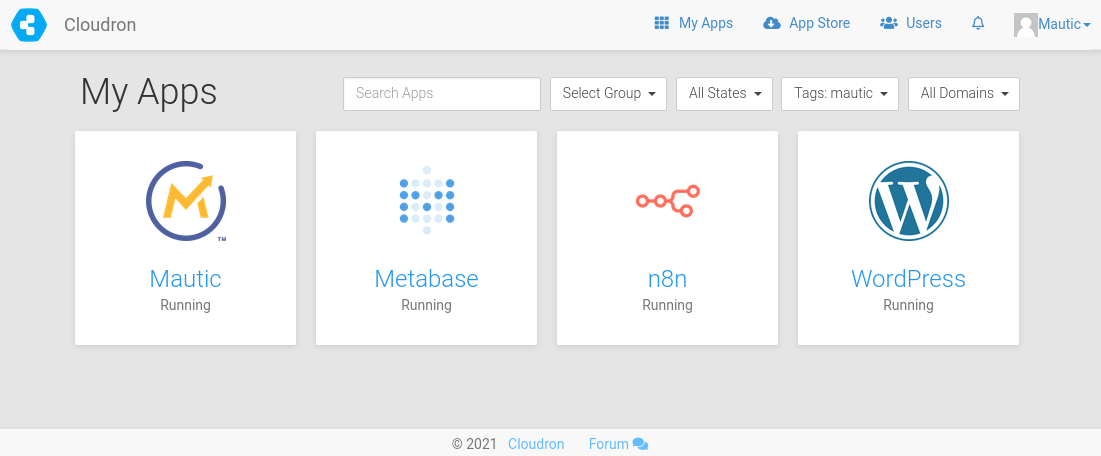 Good news for self-hosters & businesses sworn to compliance with the GDPR. The end of third-party cookies is near and the solution for your self-hosted marketing automation solution is here.
Introducing Mautic
Mautic is the only relevant open source software for everything related to marketing automation. Mautic 1.0.0-beta was released on Github on December 03, 2014. Since then, the community has had tremendous growth in software versions and members. In 2019, Mautic (the company) was acquired by Acquia, a software-as-a-service company co-founded by Dries Buytaert, the initiator of Drupal. The current version number is 3.3.3 and the next major release 4.0 is just around the corner.
Convert anonymous users into leads
Mautic has everything under the hood to convert anonymous website visitors into leads. Assets, forms, landing pages, and dynamic content. You use these components within your campaigns to offer anonymous users more content in exchange for company or contact names and contact information like phone numbers or email addresses. You can tag your contacts to trigger specific campaigns or segment users into different audiences. In addition to transactional mails like double opt-in emails, Mautic is great for sending newsletters.
The easy to learn front-end and the fantastic graphical campaign builder, is perfect for a quick onboarding of new marketing automation managers. You no longer need developers for new landing pages or new email templates. Everything comes right out of the box. The plugin architecture allows you to connect your Mautic instance to different endpoints like CRM systems or social media networks. If you want to continue using your beloved Mailchimp, there is a plugin for that.
Easily extensible through n8n
But the Mautic plugin universe is limited. If you need to connect to other services, you can install n8n and connect Mautic to more than 100+ additional apps through n8n. And if you have someone with development skills in your team, you can extend the n8n universe with your needed services.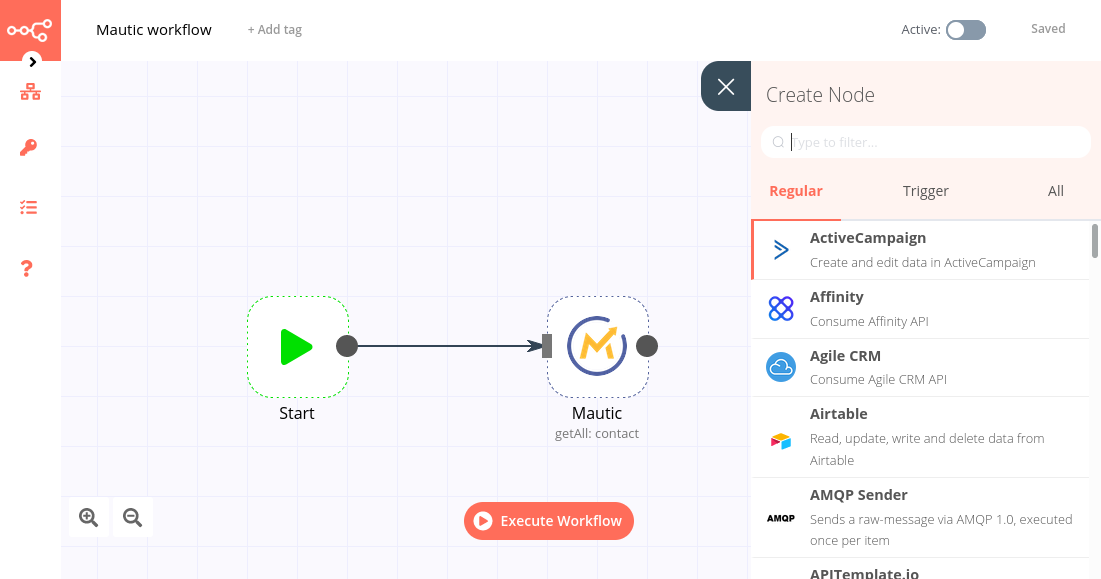 Detailed reports
The built-in reports in Mautic are fine. If you need more insights or better and nicer dashboards for your 360-degree views of your customers, install Metabase. Metabase is a low-code analytics tool that you connect to the Mautic database and query and prepare the data through an Excel-like front end.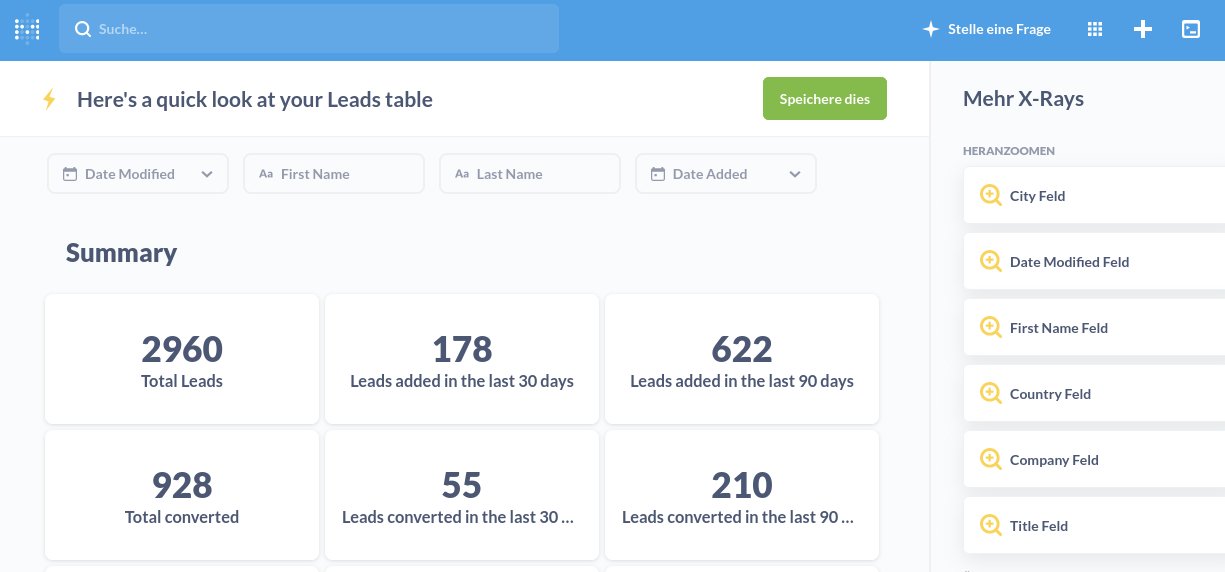 Everything on Cloudron
All three apps are available in the app store. The typical setup of all three apps (including the first form component in a campaign) is done in less than 3 hours. If you are an experienced Cloudron user, the setup of all three apps is done in 15 minutes. If you want to test the setup before using Mautic with your CMS, add an additional WordPress to your Cloudron instance. Install the Mautic plugin for WordPress and speed up the conversion of your anonymous users into customers.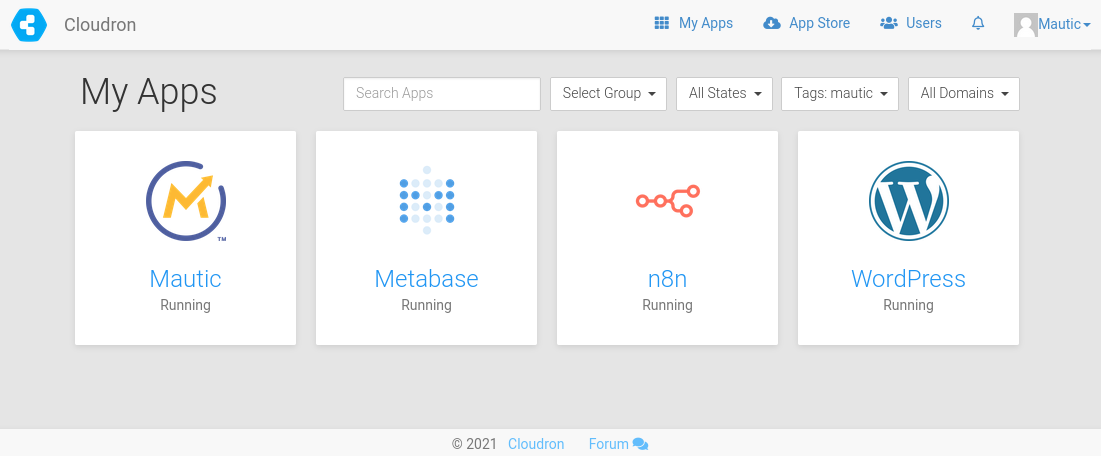 Links
Mautic
https://www.mautic.org/
https://www.cloudron.io/store/org.mautic.cloudronapp.html
https://forum.cloudron.io/category/46/mautic

n8n
https://n8n.io/
https://www.cloudron.io/store/io.n8n.cloudronapp.html
https://forum.cloudron.io/category/129/n8n
Metabase
https://www.metabase.com/
https://www.cloudron.io/store/com.metabase.cloudronapp.html
https://forum.cloudron.io/category/86/metabase
WordPress
https://wordpress.org/
https://www.cloudron.io/store/org.wordpress.cloudronapp.html
https://forum.cloudron.io/category/12/wordpress-managed
Cloudron
https://www.cloudron.io/get.html
https://forum.cloudron.io/category/4/support